Your Guide To Roman Window Shades In Sacramento
Interior design professionals know that Roman window shades are currently in style. Actually, they have always been used as an elegant and modern option for people seeking a soft shade with unparalleled adaptability. They are appropriate for numerous areas and might be a smart window fashion for your residence as well. Ready to see why Roman window shades are so popular in Sacramento?
What Really Are Roman Window Shades?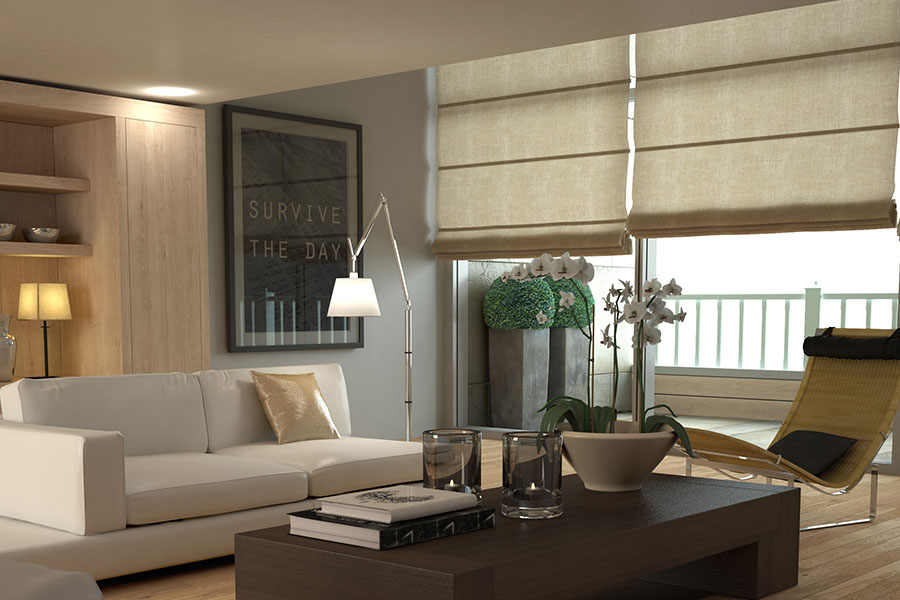 In what way is a Roman window shade different from other kinds of window treatments? The answer centers around how the shade comes together as you pull it up. These window fashions are constructed of a soft fabric that folds in nice, even sections. This brings the shade a neat, uniform look, no matter if it is let out fully, opened partially, or raised up completely. They offer volume and feel while acting as a smart, more functional substitute to drapes.
A Style For Any Situation
The distinctive fold is paramount to the Roman window shade's popularity in Sacramento and it comes in several options. Let's briefly investigate each fold style:
Soft/Hobble Fold: Soft -- also known as hobble -- fold Roman shades are the most well-known style, using slight folds that result in the flowing look of a waterfall.
Flat Fold: Flat fold Roman shades are exactly what you might imagine -- a singular, flat bit of textile. This is ideal for drawing attention to a special design or if you would like to display a bold accent color.
Batten Front: Battens, or tunnels, are loops of material at the front of the shades. The battens are set where the folds are and might contain components like a slat of wood for structure. This tunnel creates a unique result distinct from other Roman window shades.
Batten Back: Batten back features fabric loops at the back side of the window treatment. Although this may suggest that it wouldn't alter the outward form much, it creates a delicate allure that may surprise you!
Pick From Corded, Cordless, And Motorized Options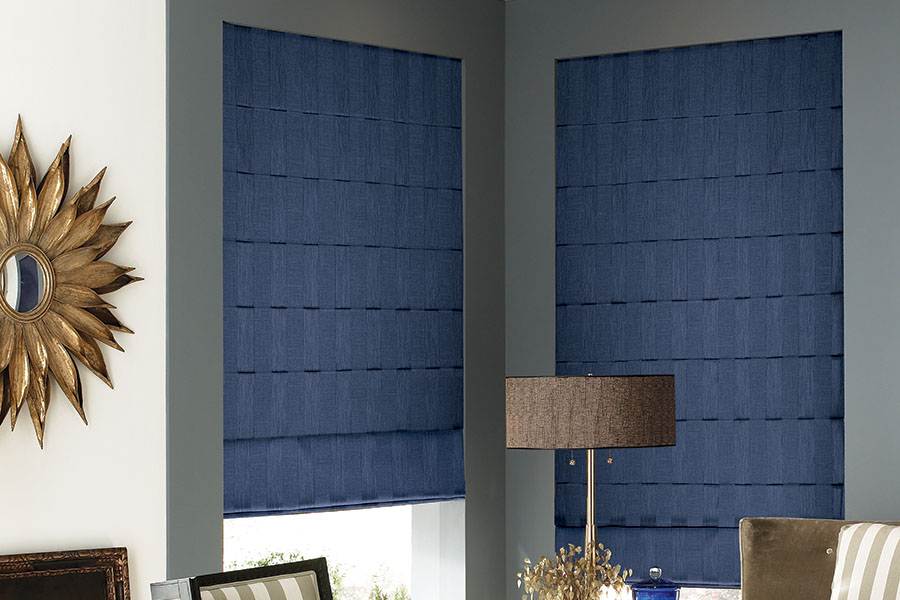 A big advantage of having a Roman window shade in Sacramento is the way the cord is incorporated. In models with a cord, they are conveniently connected behind the fabric, putting it out of sight and keeping them safe for little ones. There are also cordless ones that you can simply pull or push to draw up or down. You could even consider motorized shades that have grown in popularity. With the touch of a button, your shades are able to move up or down however you wish.
Best Ways To Use Roman Window Shades in Your Sacramento Home
Fabric panels are a common feature of the Roman window shade, offering virtually endless possibilities for personalization. They are also able to be made to meet any window size or shape. The fabric can be found in a myriad of options, offering various transparency levels for light and privacy control. You will even come across a practically endless choice of colors and designs to harmonize with your decor. What you choose greatly influences the final cost.
The fabric panels means these shades are not appropriate for a high-moisture setting such as a bathroom. In these types of areas, a Polywood® louvered shutter will be a smarter choice. In other spaces, the Roman window shade is a perfect window treatment that can be customized to any type of interior!
Discover Roman Window Shades in Sacramento at Sunburst Shutters Sacramento
Discover all that Roman window shades have to offer your home with Sunburst Shutters Sacramento. Our specialists will help you customize a shade that fits perfectly with your style. Simply contact us at 916-250-0758 or complete the following form to request your free, in-home consultation.