What Window Treatments To Choose For Your Sacramento Custom-built Home
If you have decided to build a custom home in Sacramento, you seek the best finishes possible, including the window treatments. It might come as no surprise that plantation shutters are such popular picks in window treatments for custom homes in Sacramento. Their functionality and appeal blend in with any interior and provide you complete command over the sun's light. With these qualities you have the ability to produce a pleasant space and illuminate the enticing features of your custom home.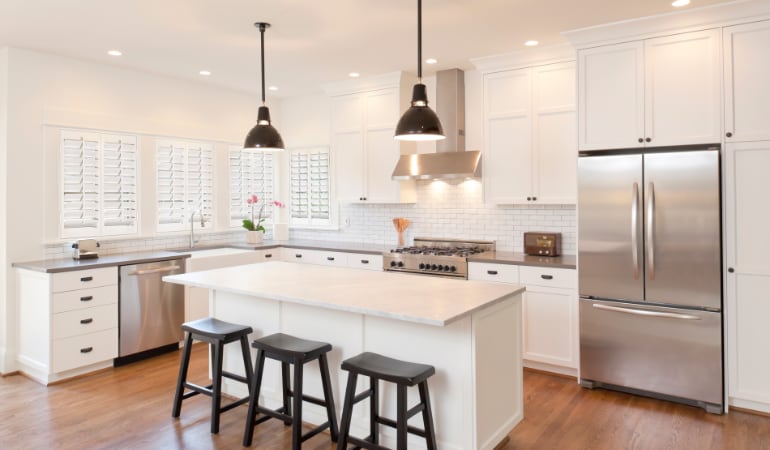 In What Ways Do Plantation Shutters Enhance a Custom Home?
When you want to show off your custom home, select window treatments that residents in Sacramento incorporate to enliven their interiors. Plantation shutters blend beautifully with any design choice. They are a focal point and make a home memorable to anyone who are more accustomed to outdated drapes and metal blinds. Their functional yet distinguished aesthetic is all that is needed to create a stunning appearance and leave a lasting impression on family and friends.
Plantation shutters are a smart finish for a custom-built home. Their distinct construction and adaptable color options work well with every decor, so you can advise the home builder to install them in any room and not have to worry how they will look in your furnished home.
Plantation shutters can also be designed to fit both standard windows and windows with specialty shapes, so you can use them on every window and avoid the inconvenience of implementing numerous window treatment options. That's one less detail to figure out as you figure out your remaining home finishes!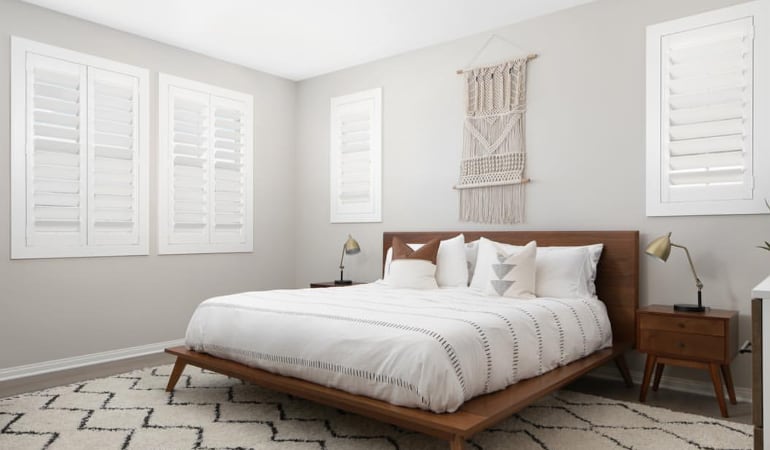 How Do Plantation Shutters Make It Easy To Filter Natural Light?
Your visitors will appreciate the look of a sun-splashed home. Even though you're sure to have beautiful electric lights to illuminate your custom home, natural light has distinctive properties that give an area a larger appearance or alter its mood.
However, sunlight is constantly changing. As the sun moves throughout the day, the amount of sunlight entering your new home changes, and you must change the positioning of your window treatments to direct the sunlight appropriately. When searching for window treatments for custom homes in Sacramento, people show a preference for manufactured Polywood® and classic wood plantation shutters that help them manage the amount of natural light a room receives.
You can use the tilting mechanism to partially close the slats during hours when the sun is in full force to give a room a more comfortable feel and adjust the louvers again to brighten things up when the sun has shifted to a new location. You are even able to swing the panels open at the hinges for complete sunshine to create an impression of being outdoors and close them again for a snug, closer-knit feeling.
Adjusting shutter louvers also gives you the chance to shift the sun's rays. By tilting the louvers in either direction, you can illuminate dark corners to make your home seem bigger. You have the ability to redirect unwanted glare away from your visitors' view and flat surfaces that reflect without shutting the slats and eliminating the light altogether. With one simple motion, you can manage the quantity and the direction of sunlight that shines within your home for everyone's comfort.
Select The Right Window Treatments For Your Sacramento Custom Home
Show your new home in the best way possible with the alluring design of plantation shutters by Sunburst Shutters. We install made-to-order window treatments that Sacramento property owners need for their custom-built homes. Reach out to 916-250-0758 or submit the form on this page to schedule a no cost in-home design consultation.