Everything About Window Shades Vs Blinds In Sacramento
You'll without question find a lot of window different blinds and shades if you search for window treatments for your Sacramento property. Window shades are made with fabric that you bring down over your windows to conceal them. You can also raise or lower window blinds, but they are built from solid materials with slats you can tilt up or down. Which one works best for your windows? Explore what you should know about window shades vs. blinds in Sacramento.
Nearly All Window Blinds Have More Ways Than Shades For Managing Sunlight And Privacy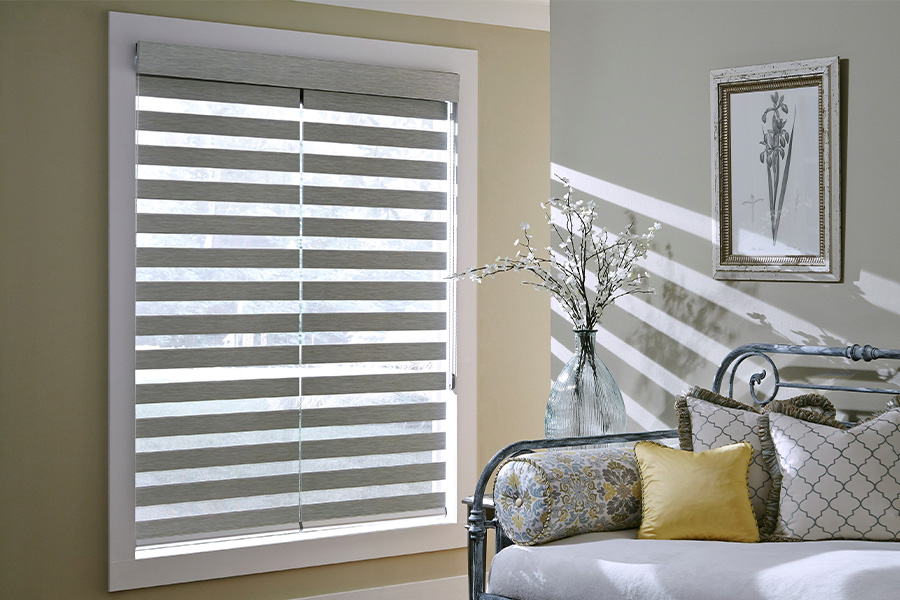 Both window shades and blinds will cover your windows in Sacramento, but blinds offer additional mastery over light and privacy. You are able to lower blinds to obscure your window. Then rotate a bar to open and close the slats for differing levels of natural light and privacy. But keep in mind that cheaply made blinds with bent or snapped slats will leave large gaps. Premium wood or faux-wood blinds offer the best control over privacy and light.
Window shades blanket your window with a sheet of fabric and have not much capability for offering differing amounts of natural light and privacy, although sheer and zebra or transitional shades feature panels that mimic blind slats. Or you could use top-down/bottom-up varieties that permit you to uncover the higher reaches of your window for sunlight while keeping your privacy below.
Custom blinds and shades that fit precisely within your windows with no extra space or overhanging offer the most complete treatment. However, because they don't surround the framework the way other products like interior shutters do, you will likely see sunlight around their borders, specifically if they get knocked into or blown by a gust of air. And while blinds provide some authority over where sunlight shines and how much, interior shutters give you even more choices for controlling light.
Cellular Shades Give You Efficiency Levels That Blinds Can't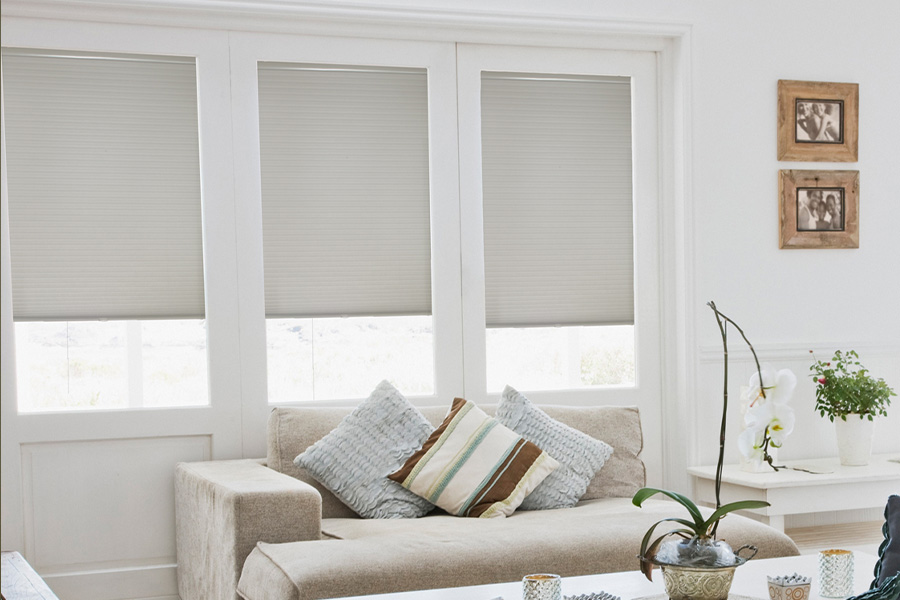 The right window coverings will offer extra insulation for your windows and help keep energy costs down. When comparing window blinds vs. shades in Sacramento, shades are the top choice for energy efficiency–
particularly cellular shades
. Blinds, unfortunately, offer almost zero insulation due to their slim materials and multiple gaps.
Cellular shades are so named because of the pockets or "cells" that their unique pleated design creates. Those pleats come together similar to an accordion whenever you raise the shades and trap air seeping through your windows when you pull down the shades. When they trap air from outside, they keep it from going into your residence and altering the interior temperature. That means your HVAC unit doesn't burn as much energy to keep your Sacramento home comfortable. However, you won't find any blinds or shades that are able to come close to the superior efficiency of Polywood® shutters with their exclusive thermal protection.
Window Shades Provide More Styles To Select From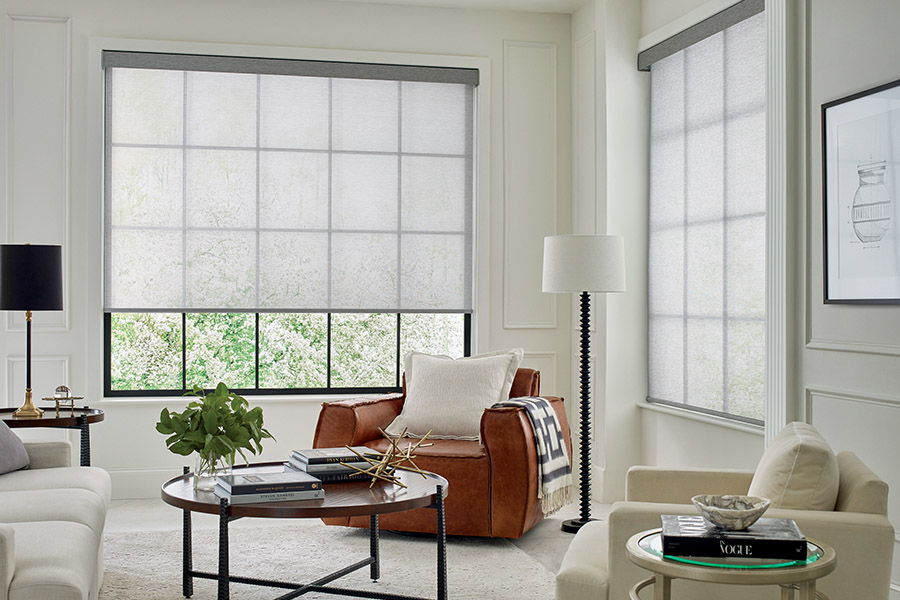 The appearance of your window treatments is just as vital as what they do. In this case, the question of window shades vs. blinds in Sacramento is decided by your specific design requirements. Vinyl and aluminum blinds are available in a wide range of colors but wear down rapidly. More robust wood and faux-wood blinds come in a variety of classic wood stains or paints and have additional personalization options. Their firm slats and clean contours look quite appealing in your home.
Window shades offer a great deal more variation in colors, patterns, opacities, styles, and materials. You may choose any type of window treatment from sheer neutral roller shades to patterned Roman shades to natural woven fiber shades. It's not difficult to locate a window shade that blends into your decor with an abundance of options to choose from.
Learn More About Window Blinds Vs Shades In Sacramento With Sunburst Shutters Sacramento
Shutters, blinds and shades, Sunburst has you covered! Let us demonstrate how our premium window fashions look in your Sacramento residence during a free in-home consultation. Get yours scheduled today by calling 916-250-0758 or filling out the form on this page.