The Perfect Window Treatments For Picture Windows In Sacramento
Picture windows offer an amazing perspective of your surroundings and usher in a wealth of sunlight. But these sizeable windows are often a challenge to cover whenever you're looking for lower light levels or privacy. You aren't looking for unwieldy drapes or blinds that are a pain to adjust. But you do want something attractive on a big picture window that occupies such a wide amount of area inside your home. And getting a product that insulates will assist in making your sizeable window more energy efficient. With this in mind, you should give thought to using one of these exceptional choices for picture window treatments in Sacramento.
Wood Plantation Shutters Offer A Beautiful Solution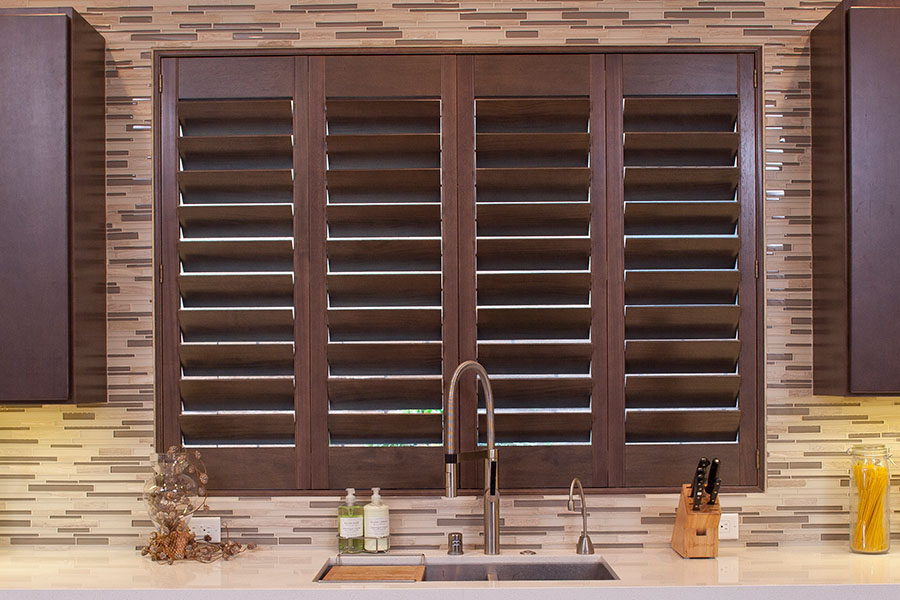 Elegant louvered shutters look incredible on big picture windows in Sacramento. They are always in style and are available in a wide range of paint and stain colors to match your interior. And top-quality wood shutters such as Ovation® shutters are more durable than poorly constructed window shades or blinds.
Interior shutters are easy to operate on big picture windows and provide more ways to govern exterior light and privacy than substitute choices. You can draw back the panels for a complete view and natural light or close them for a dimmer room and privacy. You can also change the position of the adaptable slats on secured panels to achieve the perfect amount of sunlight. Or use the louvers to redirect sunlight away from a reflective surface to remove glare. And due to the fact that plantation shutters are customized to your window, they never leave gaps for sunlight to squeeze through whenever you want darkness.
Polywood Shutters Insulate Picture Windows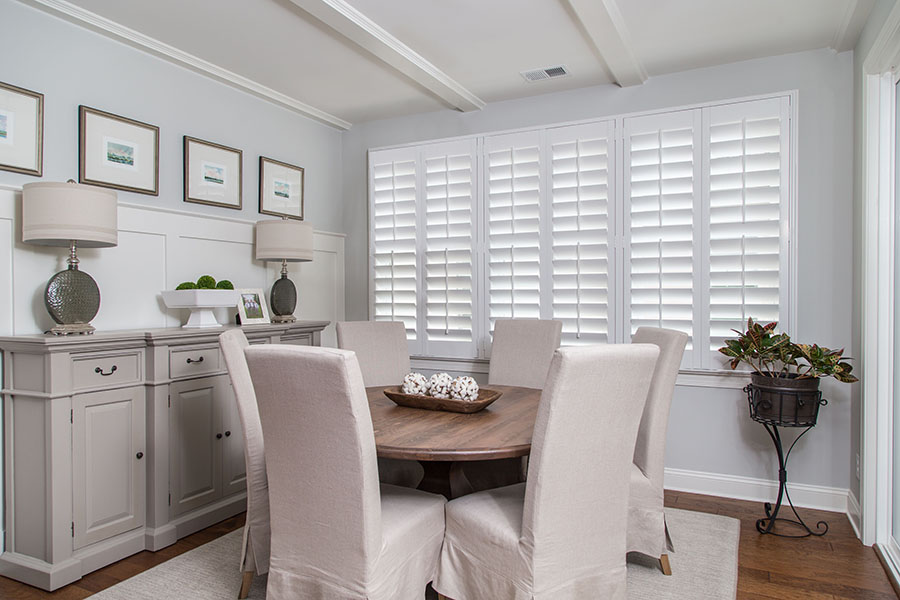 Substantial windows like picture windows lose a lot of your home's heat in the winter and allow excessive heat in summer. If you would like to keep your house's temperature stable and decrease energy bills, choose Polywood® shutters for your picture window treatments in Sacramento. In a similar fashion to wood interior shutters, they obstruct the sun's warmth when shut, but they offer even greater insulation. They even have patented weather protection to prevent heat from escaping through your window while protecting your interior from cold drafts.
Polywood shutters also look gorgeous on your windows. They are available in three shades of white that complement various types of home decor and lend a modern air to otherwise classic shutters. Polywood shutters will also stand the test of time better than substitute options and will enhance your picture window for many years to come. They never fade or discolor, in spite of how much sunshine your picture window gets, and they won't splinter, nick, or distort from humid air or extreme temperatures either.
Cellular Shades Offer A Special Kind Of Window Treatment to Your Sacramento Picture Window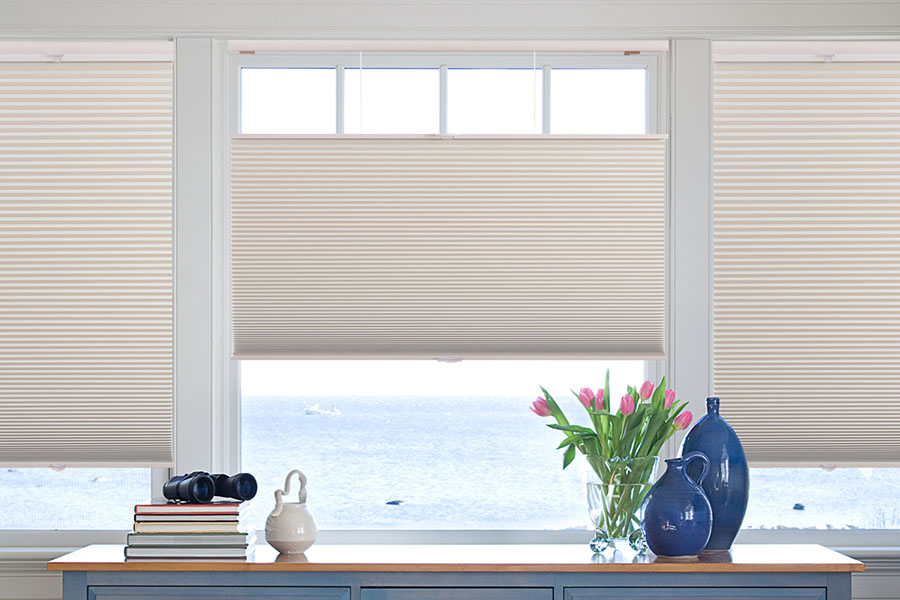 When you prefer the softer feel of fabric window shades, cellular shades are ideal picture window treatments for Sacramento homes. They come in various styles, colors, and materials, so it's not hard to locate cellular shades that fit your specific interior. You are also able to obtain motorized cellular shades if normal shades are too cumbersome to operate on a large picture window.
As an added bonus, cellular shades' special construction allows them to be more energy-conscious than other window shades. They feature pleats that fold and unfold in a similar fashion as an accordion when you use them. This type of fabrication creates spaces that capture air coming past your windows. This insulating ability assists you in keeping your space at the right temperature no matter the dimensions of your picture window.
Find Dazzling Picture Window Treatments In Sacramento At Sunburst Shutters Sacramento
Want to find a covering for a picture window in Sacramento? Sunburst provides window treatments for any kind of window. Arrange a no-cost on-site appointment with our window treatment specialists and receive a demonstration of what products work best on your windows.
All you need to do is phone 916-250-0758 or submit the form below to get started.