Plantation Shutters Vs. Cellular Shades In Sacramento
Sacramento residents frequently consider cellular shades and plantation shutters whenever they're trying to find an energy-efficient window treatment. In the end, both kinds of window coverings will thwart a certain degree of heat loss when closed. But are there extra perks in addition to exceptional energy efficiency when comparing cellular shades vs. plantation shutters in Sacramento?
Here are just a few recommendations to help you determine which option is ideal for your property.
Choose Plantation Shutters For Optimal Light Control, Energy Efficiency, And Longevity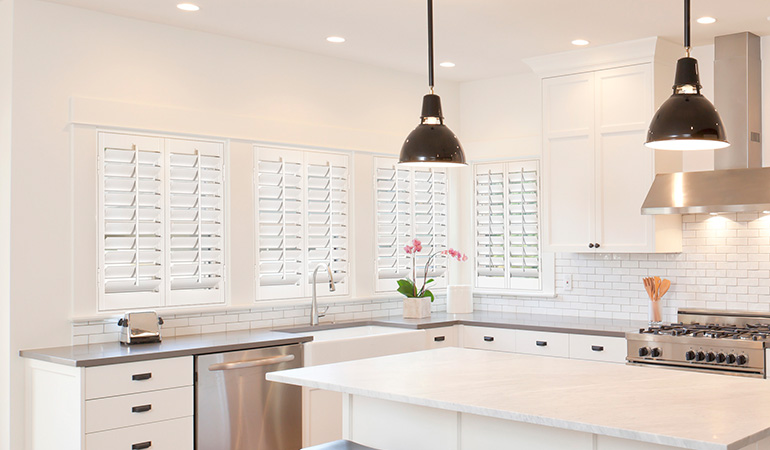 In the comparison between plantation shutters vs. cellular shades for Sacramento, shutters are usually the best option. The hinged panels and tilting louvers give you different choices for managing privacy and the amount of natural light that enters your home. And their solid faux-wood frame surrounds the border of your window to keep heat and sunlight from sneaking through.
Plantation shutters also offer incredible energy savings. When secured, they block the cool drafts and hot ultraviolet rays that enter past your windows. Polywood® shutters were designed as insulation in mind with patented weather protection that staves off virtually all exterior air and blocks up to 30 degrees of temperature transfer from windows. They'll keep you comfortable in your Sacramento home all year and lower your utility bills.
Polywood shutters also rank as the sturdiest window treatment. While other products like blinds will display damage and weathering in a few years, Polywood shutters last a lifetime. Their composite wood repels damage from moisture, extreme hot or cold, pests, and sun rays. They don't break down from regular usage and are able to withstand bumps from exuberant little ones and pets. You can hang them in any room of your home, and they'll look incredible for decades.
Go With Cellular Shades To Add Appeal And Efficiency To Your Interior Design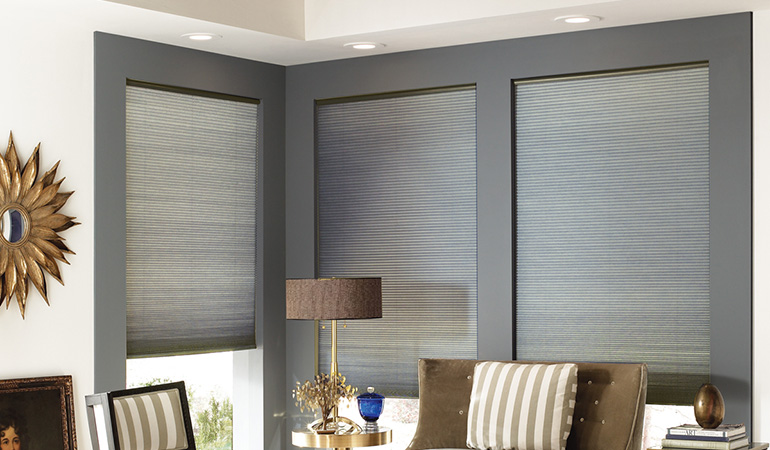 If you're choosing between plantation shutters vs. cellular shades in Sacramento and want a soft or colorful window covering, cellular shades are the best bet. These textile window shades come in a multitude of styles and colors. It's easy to locate cellular shades to match your home's interior, whether you are looking for a muted neutral option or a vivid statement-making hue.
Although not as much as shutters, cellular shades will make your home more energy efficient. The fabric is formed into expandable pleats that flatten together when you lift up your shades. However, whenever you pull them down, those pleats expand into pockets or "cells". These openings and their encompassing fabric layers capture air and stops it from your windows before it enters your Sacramento house.
Turn To The Experts When Picking Between Plantation Shutters Vs. Cellular Shades In Sacramento
There's no need to select window treatments without guidance when you work with Sunburst Shutters Sacramento. Our 40 years of industry experience have led to our becoming authorities in the field. Call us at 916-250-0758 or fill out the following form to schedule a free in-home consultation. We'll show you samples, provide a demonstration of how various window treatments work on your windows, and help you select the most suitable choices for your interior.