Where Could You Install A Woven Or Bamboo Shade In Sacramento?
If woven and bamboo shades grabbed your attention when browsing for window coverings, you undoubtedly saw their appeal right away and pictured them in your Sacramento home. They unquestionably appear dissimilar to typical cloth window treatments. They function a little differently, too. Fiber and bamboo shades won't always fulfill all of your window treatment demands in every room, but you fill find areas of your home where they are the best possible window treatment. Explore how you can utilize natural woven and bamboo shades in your Sacramento home to fully enjoy these stunning window treatments.
Use Woven Or Bamboo Shades In Sacramento To Add A Bit of Nature To Your Interior
Many current home decor trends emphasize incorporating products made of natural materials to bring a small portion of Mother Nature into your home. When you already have solid wood pieces and indoor plants, you can use woven or bamboo shades in Sacramento to welcome one more natural focal point to your home. You'll find window shades in natural substances including jute, rattan, grasses, and bamboo. Each has its own look to match your preferences. Their natural colors and fiber weaves are available in limitless variants that impart a warm, lasting appeal to your home.
Use Woven Shades For The Perfect Balance Of Natural Light And Privacy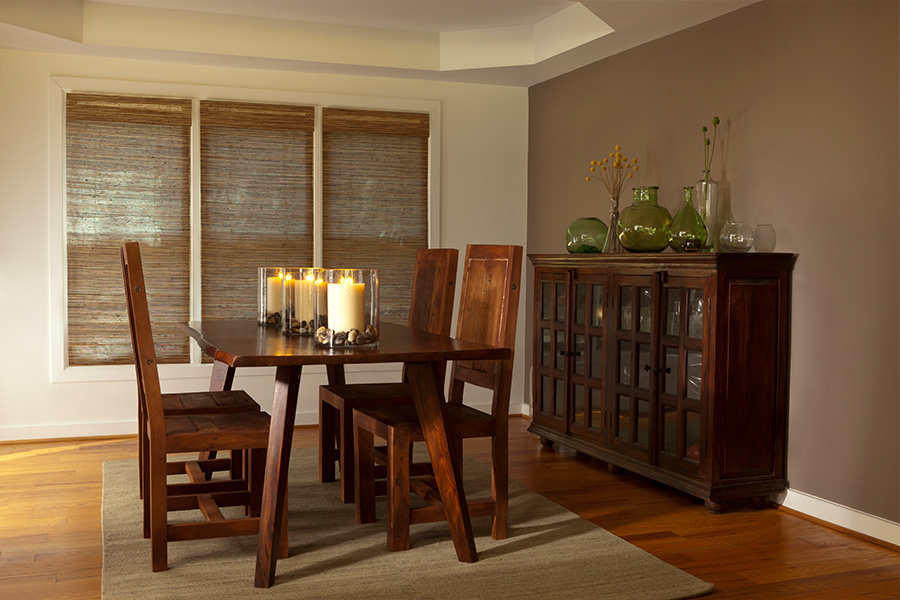 Window treatments will help you achieve the amounts of privacy and natural light you desire in your home. There are an abundance of beautiful woods, and each shade permits a different amount of sunlight to shine through, dependent upon how tight the weave is. You could use shades with a looser weave in a sunroom or breakfast nook for a touch of privacy while still getting plenty of natural light. More compact weaves enhance your privacy and filter intense sunlight in a an office or formal dining room where you would like a little light from the exterior but not sun glare. With that being said, if you're looking for complete light control and privacy in bedrooms or bathrooms,
plantation shutters
or room-darkening roller shades are your best bet.
Choose Bamboo Shades If You Seek Eco-friendly Options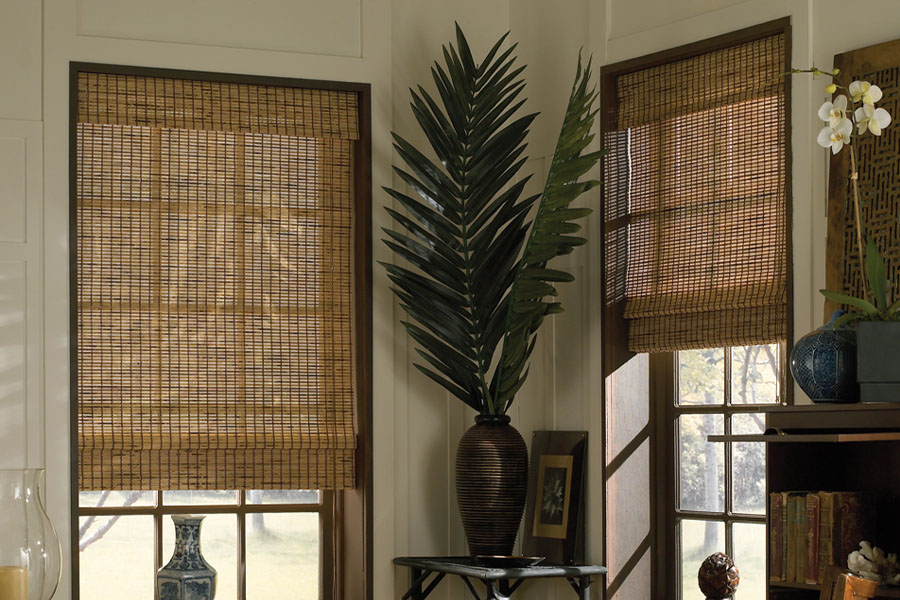 More and more residents are concerned about their impact on the world and prefer green options. If you love the planet, choose bamboo shades in your Sacramento home. Bamboo is a replaceable material because it regrows very quickly. And it doesn't require hazardous processing chemicals. Bamboo offers strength and flexibility, so it makes durable window coverings that last for years to come. If the time comes when you opt to switch them out, bamboo offers 100% biodegradability, dissimilar to synthetic window treatment materials.
Ask The Specialists At Sunburst Shutters Sacramento On Where To Employ Bamboo Shades In Your Sacramento Residence
Sunburst Shutters Sacramento carries the best in woven and bamboo shades for our Sacramento customers. We'll take the time to locate the product that looks best in your home and proceed with a flawless installation for you. Begin your home transformation by reaching out to 916-250-0758 or complete the form on this page to arrange a complimentary, on-location consultation.