Top Window Treatments For A Home Library In Sacramento
The window treatments in your home library in Sacramento could appear to be an afterthought, but they really do provide a great deal to help you design the most suitable space for reading and relaxing. The smartest options give you the ability to direct light, privacy, and even the comfort within the room! If your home library window coverings don't do all of that, we propose you consider durable faux-wood shutters. Here are some good reasons to make the change.
Select From An Open And Bright Or A Dimmer And More Private Home Library With Polywood Shutters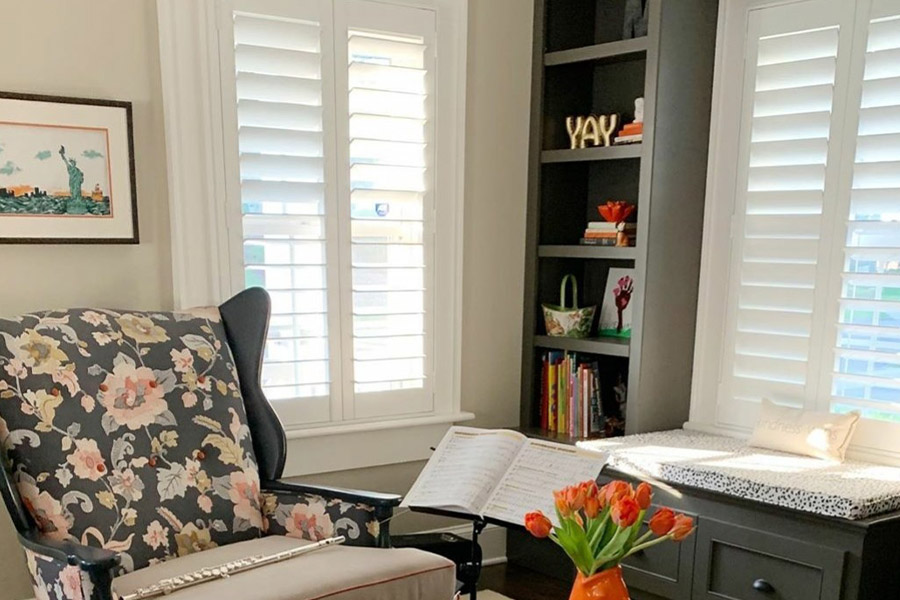 Every home library requires ample illumination for reading. Although, there are instances when an overabundance of light makes your eyes strain. And how about when you would like a moody setting for settling in to a a tense thriller? The best window treatments for home libraries in Sacramento let you effortlessly switch between bright natural light and darkness.
Louvered shutters are a cinch to open and close. You can pull open the panels for complete sunlight when electric lights aren't adequate or if you are looking to lower your electric bill. On occasions when the sunlight is too intense, keep the panels closed but adjust the louvers for the perfect level of illumination. You might also shift the slats to deflect glare off your book or mobile device and achieve the best level of brightness to eliminate eye discomfort. And if you would like a cozy, dim home library, the opaque elements close closely for near-total darkness.
Reduce Outside Distractions And Noise When You Read With Polywood Shutters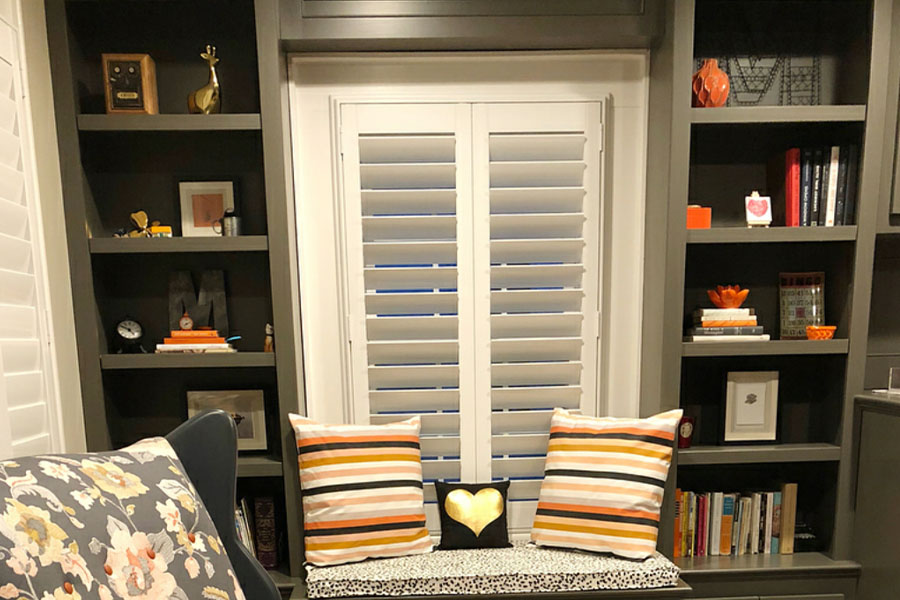 If it's finally time to settle down with that new mystery you've been itching to read, the one variable you don't want to deal with is a racket from outside. Faux-wood shutters can curb these interruptions when you need peace and solitude. All you have to do is shut the panels and louvers if you would rather not catch glimpses of neighbors or Sacramento traffic in your sightline as you try to enjoy your book. Your secured shutters will keep strangers from looking at you in your private area as well. And unlike many other products, you have the ability to shift your slats to let in a bit of light to read by while preventing views from the exterior.
Solid faux-wood shutters even do an amazing job of stifling outdoor commotions compared to lighter weight options like blinds. Did your neighbor crank up his weed wacker just as you had reached the good part of your story? Seal your shutters for a bit of peace and quiet as you read.
Prevent Drafts With Polywood's Superior Insulation Properties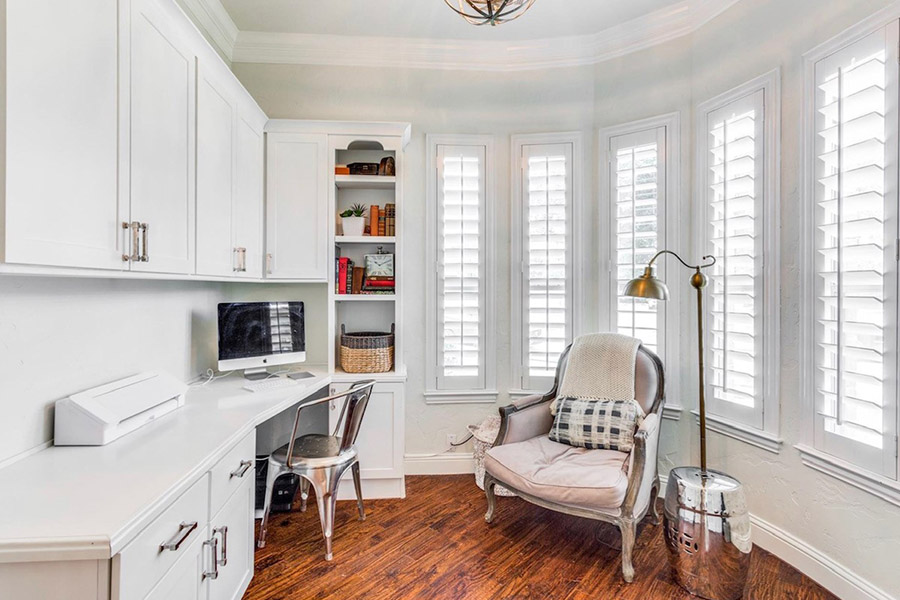 Besides sunlight and exterior disturbances, your distinctive faux-wood shutters keep out drafts that may make you uncomfortable while you repose in your treasured reading chair.
Polywood shutters provide greater energy efficiency
than any other product. Both cold air and hot UV rays aren't able to infiltrate their manufactured wood. And their precision construction prevents exterior air from moving past edges. Interior shutters can stop up to 30 degrees of temperature loss from your room's windows to safeguard your books from the sun's rays and air while ensuring your comfort.
Sunburst Shutters Sacramento Has The Best Window Treatments For Your Home Library In Sacramento
Create the best reading environment with durable, faux-wood shutters from Sunburst. Our team will bring sample options to your location to give you an idea of how they look in your room. We'll then fabricate your window treatments to the precise dimensions of your window openings. Start today by calling 916-250-0758 or fill out the form on this page to arrange your no-cost in-home appointment.