Preferred Awning Window Treatments In Sacramento
Awning windows in Sacramento can prove hard to shield while still taking advantage of their virtues. They are hinged above the glass and glide open from the lower end as you operate a crank. You'll often see them closer to the ceiling than other window varieties and in high humidity areas like baths and kitchens where you require additional air circulation. They are also usually wider than they are tall.
Innovative Polywood® plantation shutters are well-suited to the demands of awning window treatments in Sacramento. They open and close simply and with little effort, accommodate the non-standard sizes of awning windows, and offer a defense against water damage. Explore why Polywood shutters have become your first choice in awning window treatments.
Polywood Shutters Are Easy To Use On Awning Windows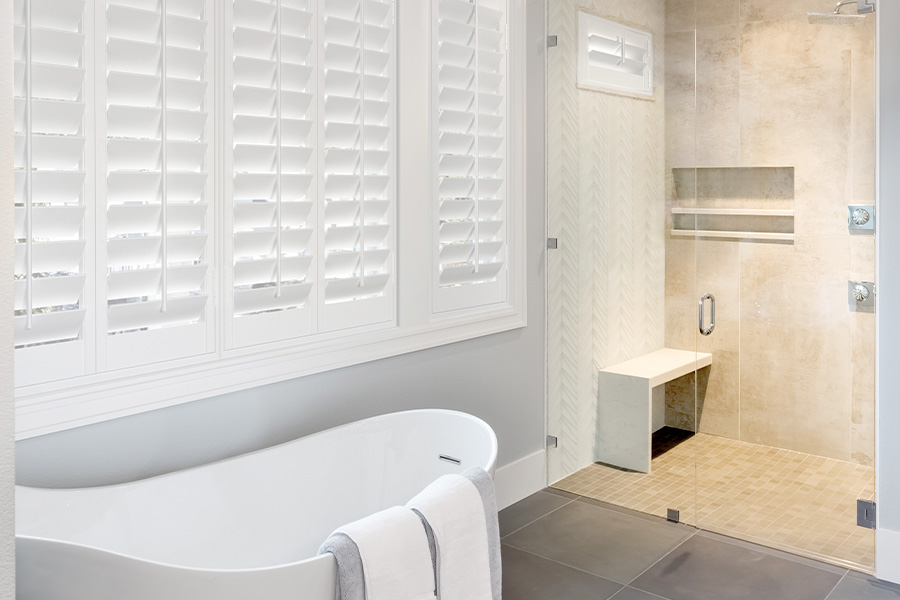 Awning windows are designed to offer lots of light and ventilation, so you wouldn't install window treatments that limit those benefits. Polywood shutters give you multiple ways to manage exterior light, airflow, and privacy. You are able to open up their full panels of slats away from the glass when you would like complete light or fresh air from your awning windows or you might shift their louvers for your preferred amount of illumination. If your awning windows are higher up your walls, the sun's rays could come in at an awkward angle. Louvers will divert sunlight if it causes glare on a mirror or other surface or bothers your eyes.
In the case where your awning windows are further up the wall, shutters are still easy to adjust. You'll never have to reach the highest point of the window to close them like you would with some shades. Simply open or close the slats and panels by grabbing the tilt rod from wherever you can. Shutters don't function with cords that can swing and catch on your crank mechanism either!
Polywood Shutters Fit Unique Awning Windows For Great Insulation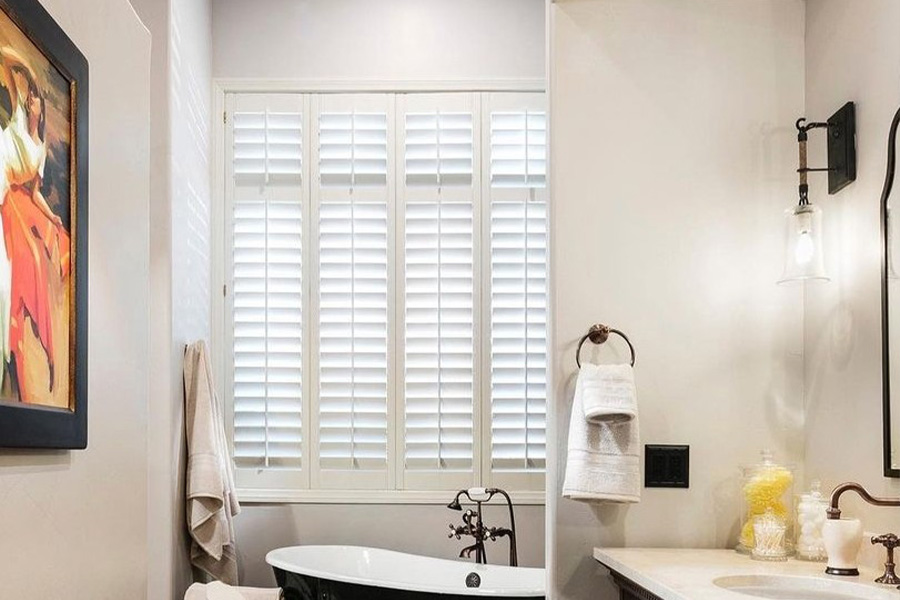 Because awning windows are often greater in width than height, you likely won't find off-the-shelf treatments that fit them correctly. You're better off choosing
customized louvered shutters
instead. Their frame is fabricated to your window's precise dimensions to ensure a ideal fit. This precision craftsmanship is more attractive and inhibits gaps for daylight or drafts to enter. The components can even be customized to accommodate your awning window crank assembly, so you can easily access it.
Polywood shutters have the additional benefit of innovative weatherstripping that further insulates your windows if you close them. This insulation capability aids in keeping the room at a comfortable temperature and lowers your energy bills.
Polywood Shutters Won't Crack Or Warp From Moisture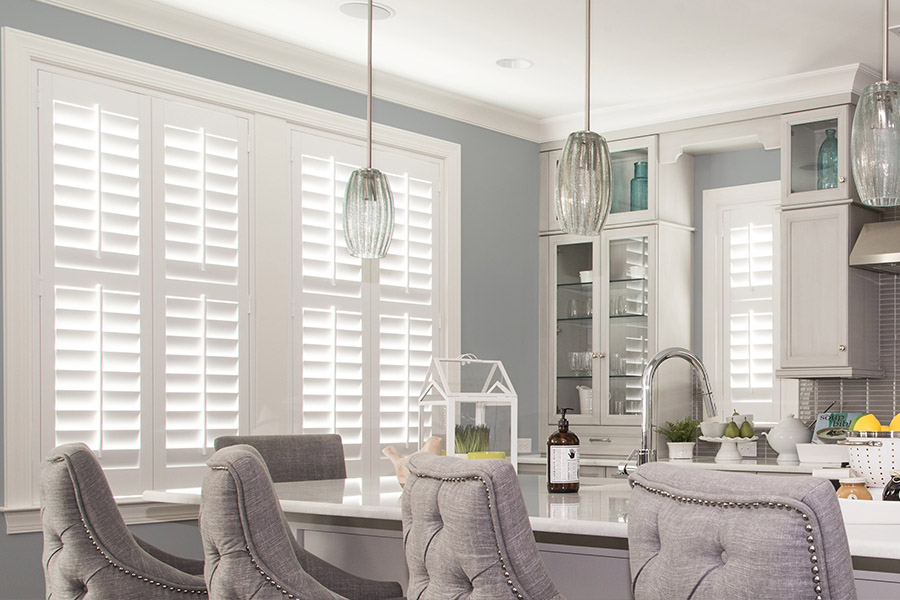 You'll frequently notice Sacramento awning windows in kitchens or bathrooms for added airflow. Unfortunately, the constant wet conditions and heat in these areas may wreck traditional window treatments. But not Polywood shutters! The faux substance and resilient outer coating doesn't crack, discolor, or warp from the tough conditions. You can place them on awning windows near the shower or over the kitchen sink, and they'll be pristine for as long as you stay in the house.
Sturdy Polywood shutters are effortless to clean, as well, even when your awning windows are hard to get to. As an alternative to taking them down to launder like cloth materials or trying to access them with a brush attachment for your vacuum like shades, you can easily remove dirt and dust with an protractible duster. And if your bathroom or kitchen shutters become tacky, all they require is a quick clean with a damp rag.
Sunburst Shutters Sacramento Has The Best Awning Window Treatments For Sacramento Residences
Sunburst Shutters Sacramento will help you find awning window treatments suitable for your home from our wide selection of choices. We supply samples to your house so you are able to see how incredible our quality window fashions look on your windows. Simply dial 916-250-0758 or complete the form on this page to request your no-charge in-home visit.