Ways To Enhance Your House's Windows In Sacramento
Windows are one of the most vital elements of your residence. They function as a design centerpiece in aesthetics. They are your best method to bring sunshine into your interior. And if you open your house's windows in Sacramento, you are able to welcome clean air into any area.
However, old windows might be a cause for concern in your home. Drafty windows can leak treated indoor air that makes your energy expenses go up. Older windows can restrict sunshine and make your interior look dark. When your windows in Sacramento look disheveled or fall short on efficiency, it's time for an update. Regrettably, replacing your windows may not be practical. Instead, explore these simple ideas for utilizing window treatments and other possibilities to rejuvenate your windows.
Give Your Sacramento House Windows Added Style With Attractive Window Treatments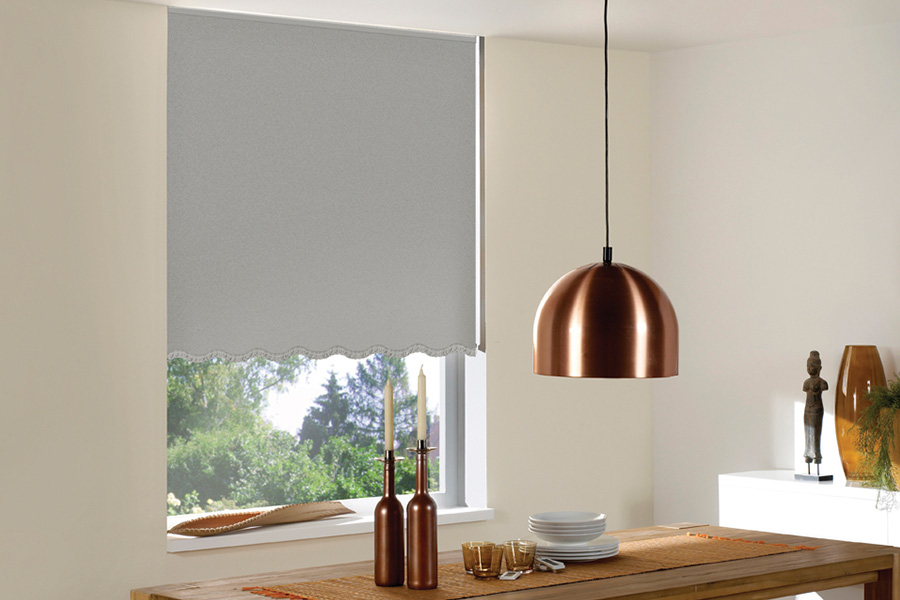 When your windows themselves aren't very attractive, alter their appearance with great window treatments. Consider
patterned window shades
for a unique focal point or woven fiber shades for a an element of nature within your home. If you're unsure what window treatments will look best with your decor, choose adaptable louvered shutters. These shutters can be found in
natural wood
available in an impressive selection of wood stain colors or
crisp white faux wood
which is suitable for any style.
Window treatments can do double duty. When you want additional privacy or less illumination in a room, plantation shutters or light-inhibiting roller shades block the line of vision into your residence and sunshine. When you would like some solitude but still need sunshine, try sheer shades or shift the slats on your interior shutters.
Stop Thermal Transfer With Energy-Efficient Windows Or Window Treatments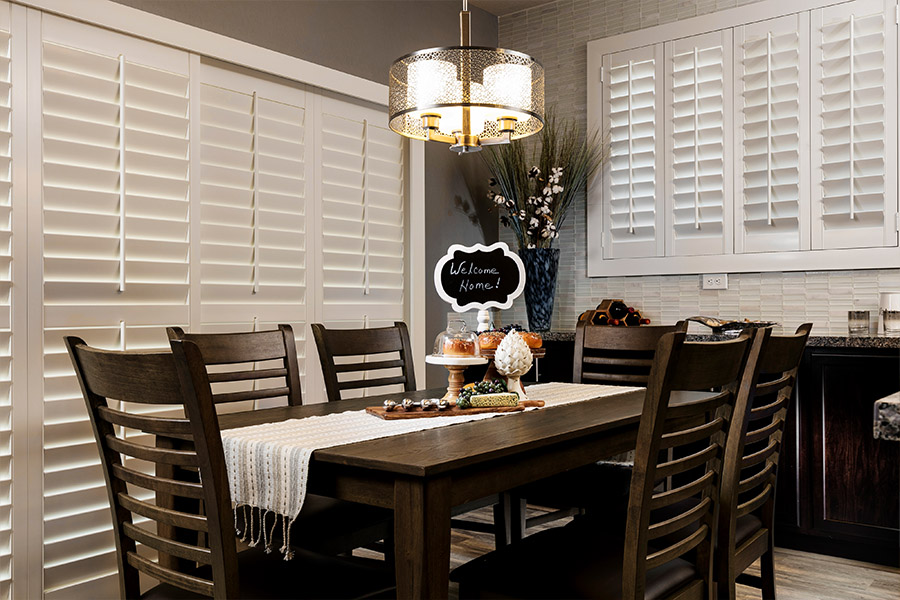 House windows in Sacramento permit a great deal of cool and warm air that can make your property unpleasant and raise your utility bills. When you have old windows with reduced insulation ability, switching them out with higher efficiency windows will save you money and frustration over time. Talk to your window provider about implementing multiple panes of glass, gas-filled windows, UV reflecting glass coatings, and other solutions to bolster energy efficiency.
In the event new windows aren't feasible with your allocated budget, you have the ability to prevent drafting and energy dissipation with specific types of insulating window treatments. Cellular shades feature a specialized compartment that traps outdoor air to prevent it from escaping into your interior. Or, for unrivaled insulating power from window treatments, install synthetic Polywood® shutters. Their patented insulation system stops as much as 30 degrees of temperature fluctuation when shutting the panels and louvers.
Freshen Up Your Windows With New Paint On The Trim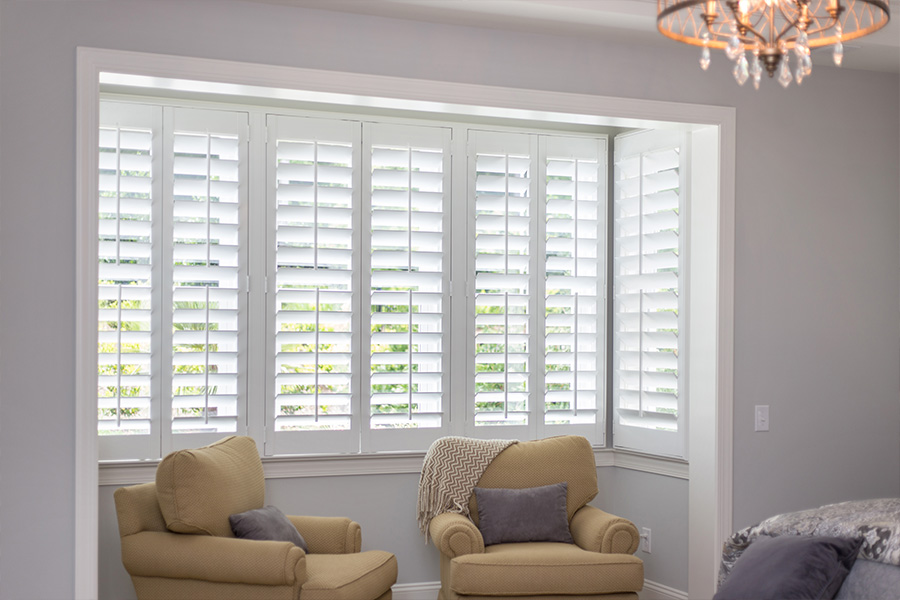 Whenever your windows seem uninspired, try painting the trim for a fresh look. Paint darker wood an intense white for a modern design, or paint light trim a darker shade for a bold statement. If your trim presently is the same as the interior walls, help your windows stand out with the same color but several shades darker. Regardless of what color you select, go with a hard-wearing higher gloss that will withstand the occasional bumps and scratches.
Install Attractive Window Treatments That Boost Your Home's Outward Appeal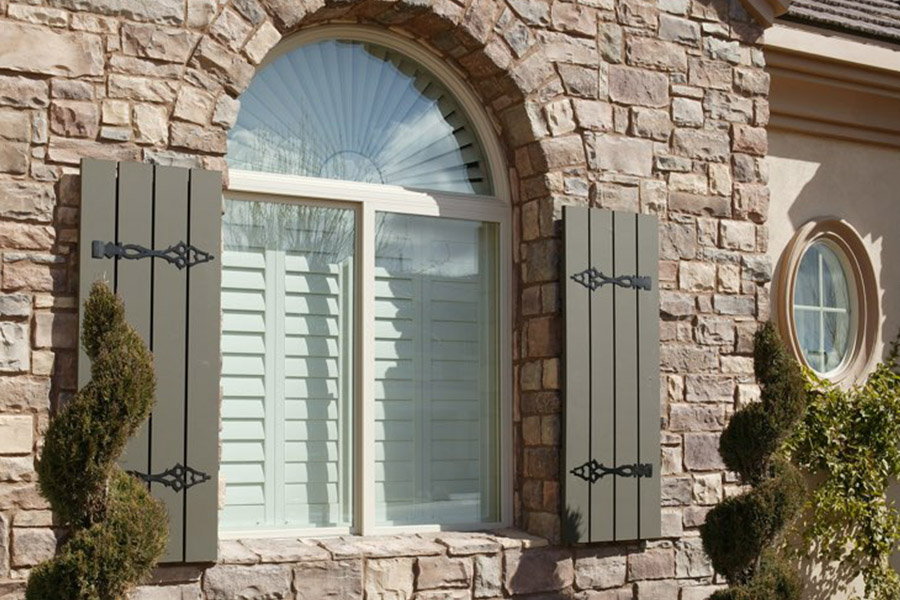 Since your windows treatments can be seen through your windows, pick ones that are multifaceted and boost your home's outward appeal. Plantation shutters have sharp lines that match all home architecture designs, and dazzling white Polywood shutters are easily seen from outside and coordinate with exterior colors. For a pop of color, choose your favorite kind of shade in a bold tint. If a more understated feel is more to your taste, an adaptable, neutral choice of shutter or shade will blend in with the specific color scheme of your Sacramento property.
Update All Of Your House Windows In Sacramento With Exceptional Products From Sunburst
No matter if you are looking for elegant plantation shutters or colorful window shades, Sunburst Shutters Sacramento is your source for inspiration. Begin your window project with a no-cost on-site product presentation. Our knowledgeable team will help you choose the most suitable products for your property. To arrange a meeting, contact 916-250-0758 or complete the following form.