Faux Wood Shutters VS Real Wood Shutters in Sacramento
When looking for plantation shutters in Sacramento, you may choose between natural wood or synthetic wood shutters. On one side, you may consider faux wood shutters -- including our Polywood® shutters -- in stylish white that provide an unmatched degree of energy savings. As an alternative, you have the warm, colors of our inspired wood Ovation® shutters.
They both have distinctive characteristics to fulfill your window treatment needs. Thankfully, there's a shutter to be found for all residents when looking at faux wood shutters vs. real wood shutters in Sacramento.
For The Best In Efficiency, Select Polywood Shutters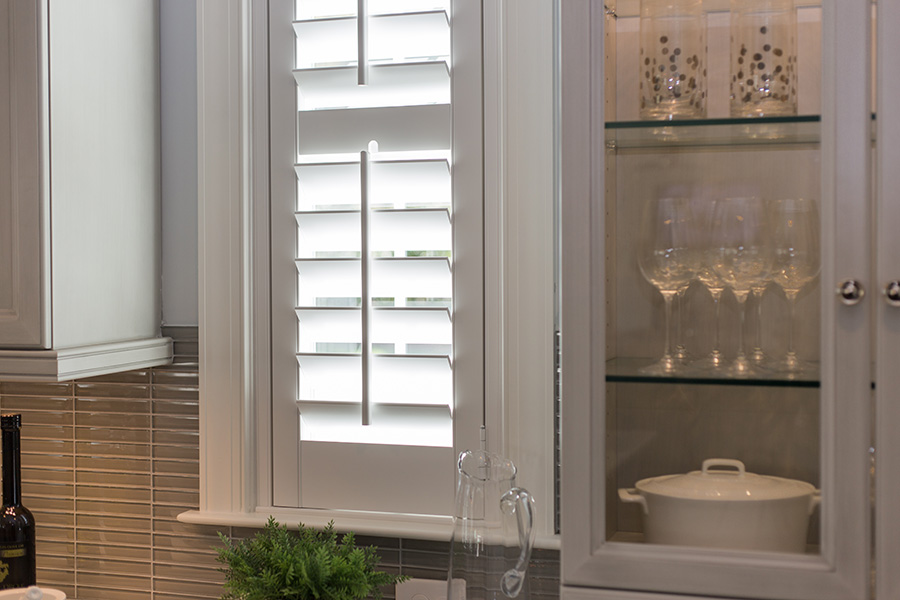 High-efficiency products insulate windows, blocking chilly drafts and warm sun rays to keep you comfortable and decrease energy bills. Faux wood Polywood shutters are ideal for efficiency. Outdoor air and light aren't able to pass through their strong synthetic material, and all of their components are built to close tightly if you wish to cover windows. Polywood shutters also come with patented weather sealing that supplies unmatched insulation.
If you have them closed, Polywood shutters offer up to 70% more insulation than wood shutters. You'll observe a big advantage when utilizing them on particularly cold or hot days. But you should know, wood shutters offer more energy savings than other products like window shades and blinds.
For More Color Possibilities, Take A Look At Ovation Shutters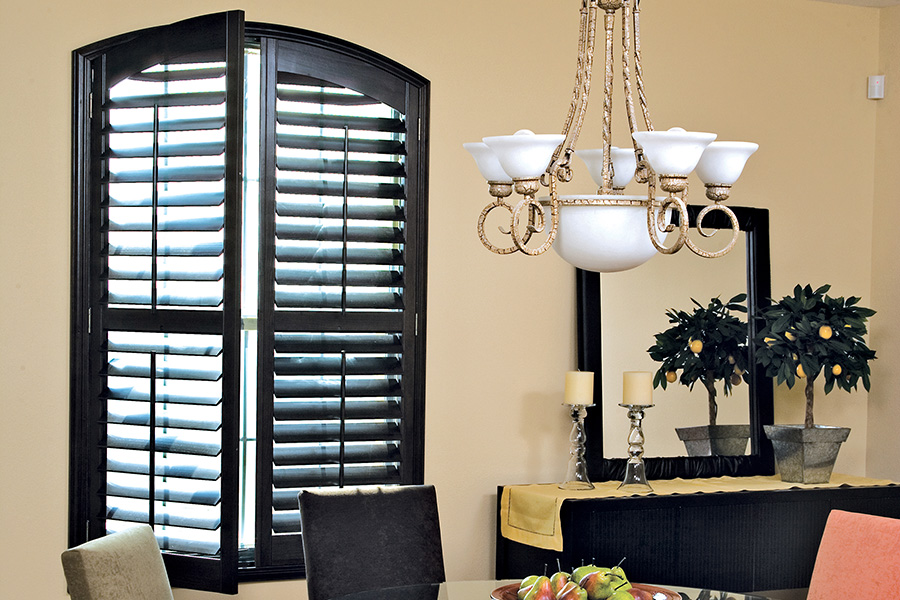 Both wood and faux wood shutters look stunning in every Sacramento home. However, they each have their own distinct appearance to harmonize with your individual preferences. Whereas white Polywood shutters are bright and stylish, wood shutters are both natural and traditional. However, if you have a precise look you wish to incorporate, Ovation shutters with their many color choices may be the best solution.
Polywood shutters are available in three shades of crisp white. Even though white matches everything, if your decor calls for a different kind of lovely versatile color or wood stain, you should give thought to Ovation shutters. These window treatments have 13 paint options and 27 stain possibilities! They will match the wood details in your home or bring a dazzling element of nature to your property.
If You Want Durability, Polywood Stands Victorious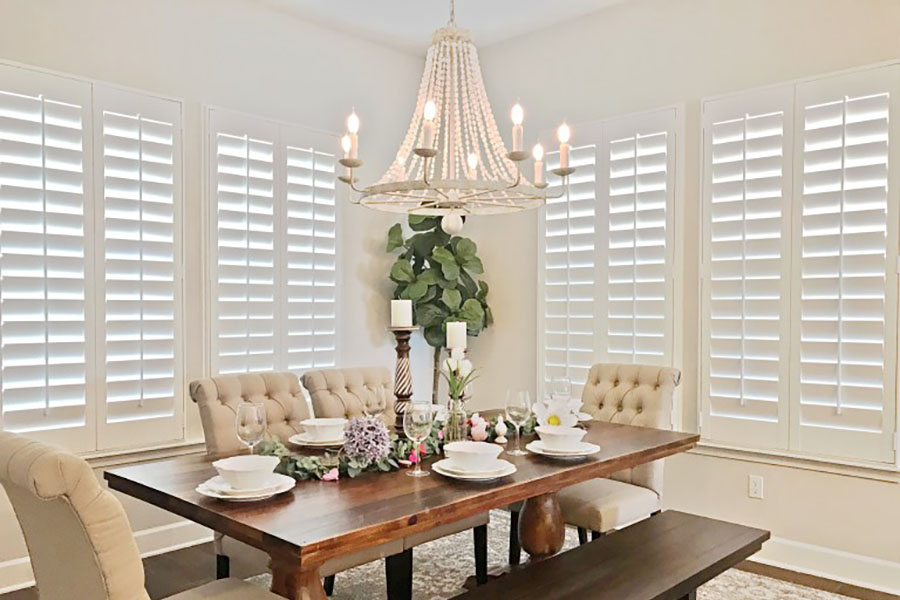 In the comparison between faux wood shutters vs. real wood shutters in Sacramento, faux wood is the winner for durability. Polywood shutters resist harm from excess humidity, temperature extremes, bugs, mold, and excessive sun. They won't split, snap, warp, or discolor. You may put them in your coolest, brightest, or dampest spots without worry. They'll thrive for decades in any room of your residence and even your garage!
Ovation wood shutters also provide superior durability in a wood window covering. Recognized as the only 5-star wood shutters in the world, they have the finest quality materials and build to promote impressive longevity. And while they shouldn't be installed in moist bathrooms, the wood is treated to be resistant to moisture to the greatest degree possible.
Sunburst Shutters Sacramento Can Help You Pick Between Faux Wood Shutters Vs. Real Wood Shutters In Sacramento
Unable to make a choice between real wood or Polywood shutters in Sacramento? Taking a look at them close up is sure to help. Contact the experts of Sunburst Shutters Sacramento with a call to 916-250-0758 or fill out the following form to schedule a complimentary on-site meeting. An skilled member of our team will show you samples and give you a chance to see how they look right on your windows.